Leaking Balcony Repairs Service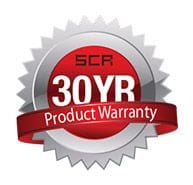 Fix a leaking balcony with SCR Melbourne today!
We specialise in leaking balcony repairs and offer an unparalleled level of care and quality of work across the various properties we work on in Melbourne.
A leaky balcony can cause substantial damage to your property unless the issue is spotted early. SCR Melbourne offer a wide range of leaking balcony repair services from missing grout, water damaged tiles, drummy tiles or cracked tiles, to full balcony re-tiles.
Balcony Waterproofing Without Removing Tiles
At SCR Melbourne, we are often able to perform balcony waterproofing without removing tiles, leaving your balcony with a complete facelift. For most of our clients, we can fix their leaking balcony without having to remove any tiles. A standard SCR service can generally leave your tired and leaking balcony refreshed and ready to use the very next day!
Balcony Leak Repair SCR Services
Flexible-Epoxy Grout for regrouting of the balcony
Tile removal
Repairs or Full Balcony Tiling
Industrial waterproof seals
Balcony seal - Sealing grout and tiles
Re-sheeting
Laying waterproof membranes
High-pressure cleaning of tiles and grout
Removal of efflorescence and calcium build-ups
Tanking and Screeding to correct falls
Anti-Slip application to tiles
Common Causes and Signs of a Leaking Balcony
Drummy tiles, cracked tiles and missing tiles on a balcony indicate movement and damage to the substrate.

The presence of loose or hollow 'drummy' sounding tiles is also a serious sign of a leaking balcony, as this means your tiles are not adhering to the adhesives below, and allowing space for water to pool.

Faulty tiling on a balcony can leave your perimeter joints exposed and allow water access to your surrounding walls.

Cracked grout and missing grout of any kind is a large indicator of a leaking balcony. This will allow water direct access to your balcony membrane and cause major and costly damage.

Split membrane or damaged membrane can cause your leaking balcony to allow water to penetrate through to the support beams resulting in major damage.

Split Seals will also allow water access to perimeter walls.
The SCR Process
Carefully remove all damaged tiles and sheeting or screed from all affected areas of your balcony.
Check condition of the floor joists - main bearers below and reinforce or replace joists where applicable. Re-sheet the flooring using high quality industrial strength compressed sheeting.(Normally Cement Sycon Sheeting.) Screed balcony to a drainage point to create a correct fall for water to drain off.
Our certified & licensed waterproofers will apply the waterproof membrane and polycloth bandages in accordance to the Australian standards. (AS 3740 2006 & also to AS 4858 2004) requirements for residential and commercial waterproofing.
We can then retile your balcony to meet your needs. Incorporating the latest trends and designs SCR Melbourne aims to keep your home neat and tidy throughout the operational process of our work and our tiling comes with a 7 year tiling warranty.
Sealing your balcony correctly will ensure there is no leak reoccurrence. We will re-grout and seal your balcony using high quality SCR flexible epoxy grout where required and also using a combination of waterproof additives and hardeners. Our polyurethane products come with a backed up 5 to 12 year product warranty where stated on your quote.
Finally; by selecting SCR you're getting an ethical company where the Director is an actual tradesman not a salesman and has had hands on knowledge problem solving for over 35yrs. Make sure to do your homework researching your company of choice to ensure that you are getting a quality finish that you deserve!
Want to Avoid a Complete Retile of the Balcony
The SCR Flexi Epoxy Grout sealant is a two part epoxy resin that can be tinted to a selection of colours and shades, and can used in many different applications. It is the perfect remedy for those on a lower budget and as an alternative of a completely new retile of the balcony. This falls in line with a smaller type repair, where the pulling up of tiles is not in the budget.
Using our very own specialised method, SCR has built a reputation in successfully using an epoxy sealing resin to repair leaking balconies without the removal of tiles. This includes de-grouting the balcony floor and all the surrounding perimeter joints. We then clean and dry out any damp with heat guns including the grout joints in preparation for our SCR Flexi epoxy treatment. Once that process is complete its a matter of applying the epoxy treatment and you will be left with a fully functional balcony without the previous leakage.
Call us now, to help you with your leaking balconies
phone 1300 00 57 47
---
For most of our clients we can fix their balcony without having to remove any tiles
---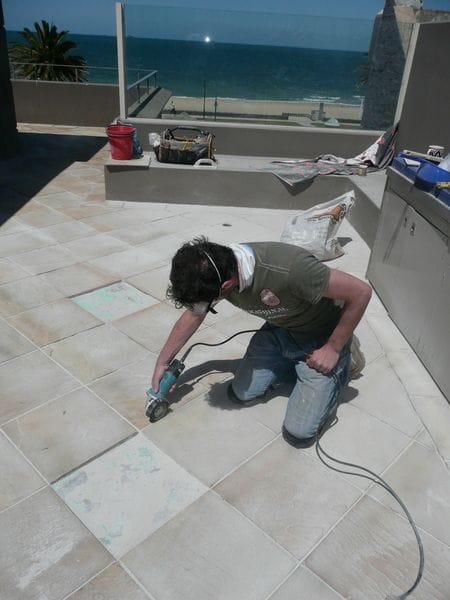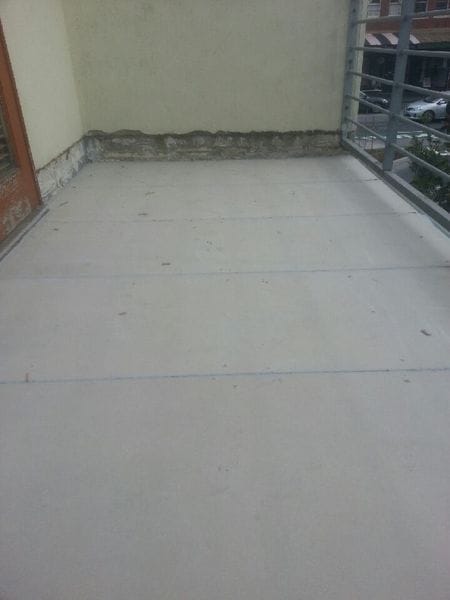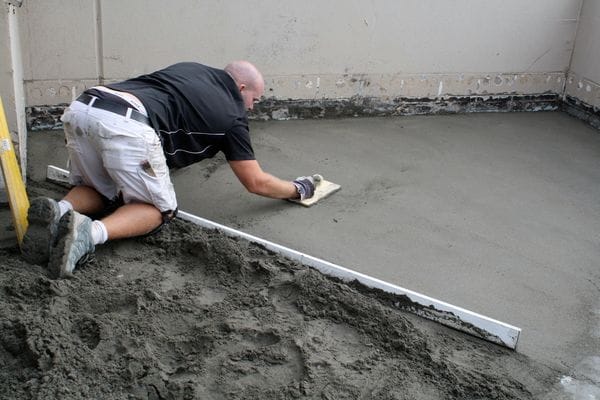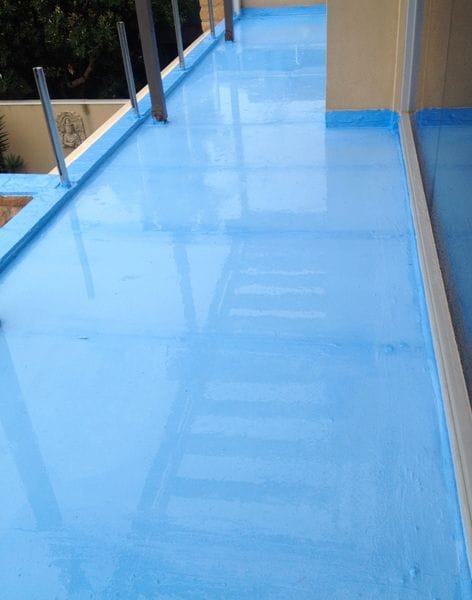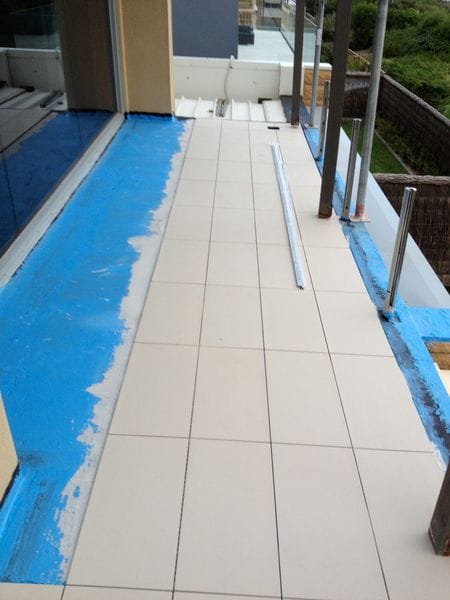 Gallery
Please see our Photo Galleries here: Balcony Works, Balconies Before & After, Evidence of Water Damage on Balconies